Happy Monday Beautifuls! I'm totally faking my enthusiasm right now... Rough nights sleep last night = headache this morning:( No bueno! This weekend was a hot one! I like warm but 100 is too hot!! Especially when you go watch a car show and get 2nd degree burns on your bum because the sidewalk is too hot! eek!
Ok, my buns aren't really burnt but it felt like a was sitting on my stove the entire 30 minutes we lasted out in the heat. Here are some pics from our weekend:)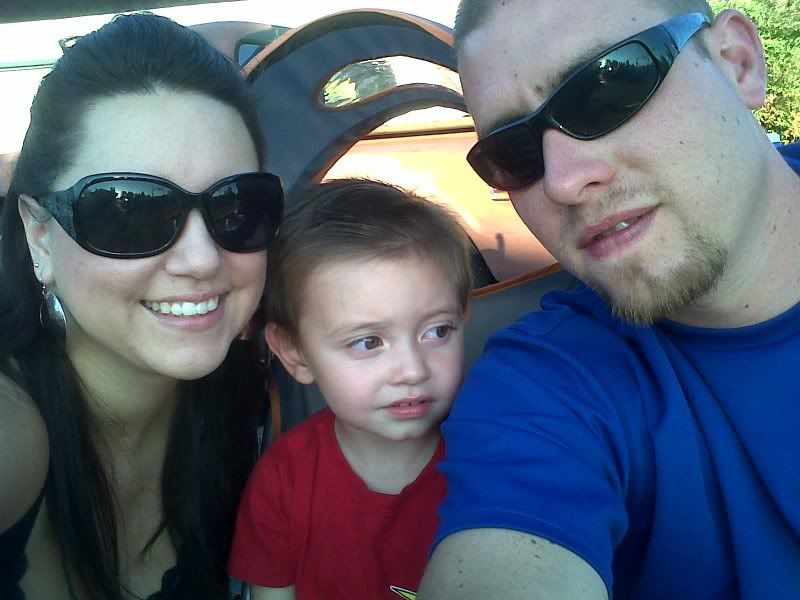 Family pic time, well, I smiled...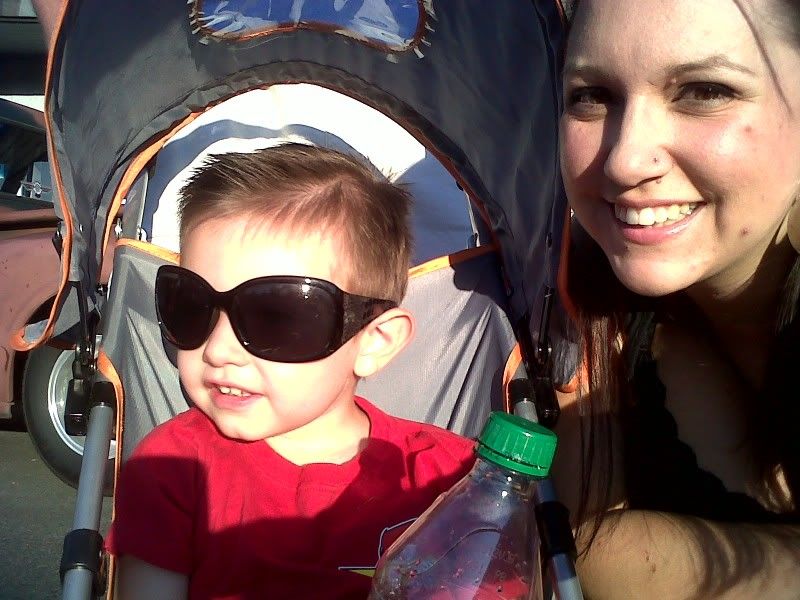 It was so bright!!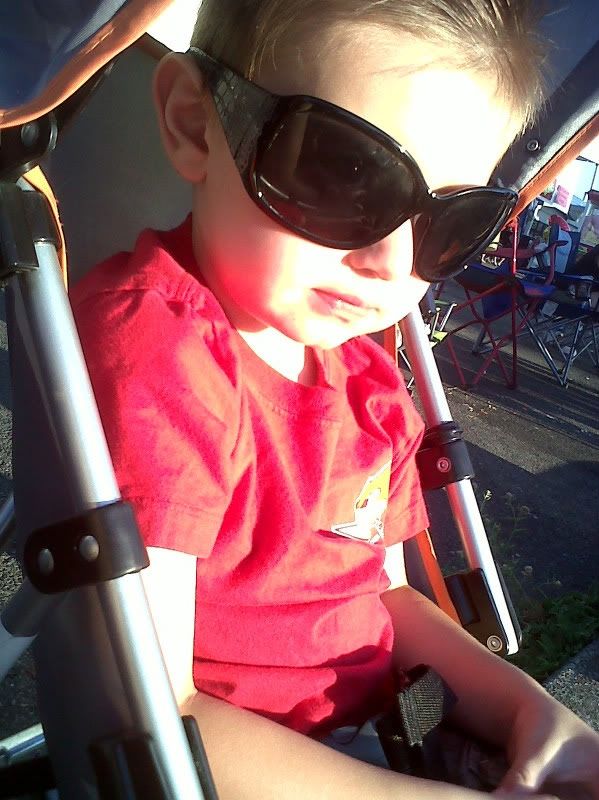 Hence, Gavin wearing my glasses...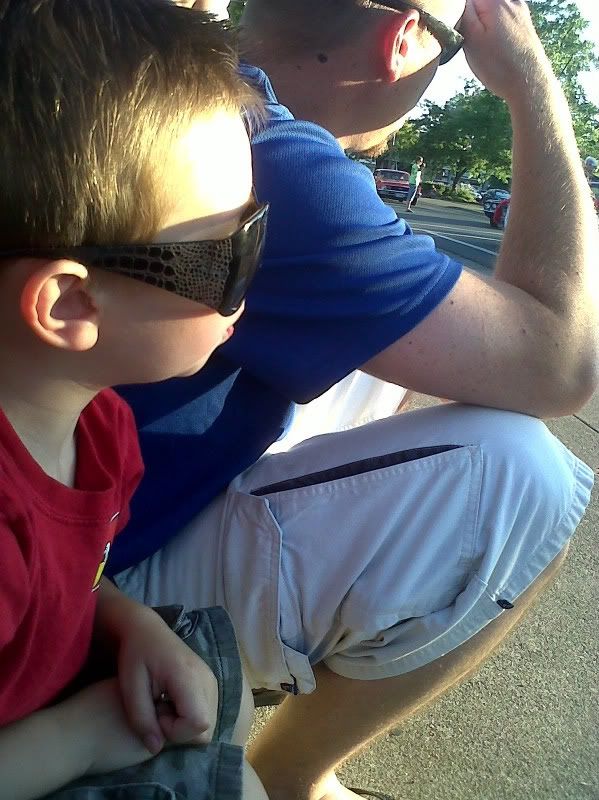 He would say "Go cars!" "Good Job!" and clap his hands:)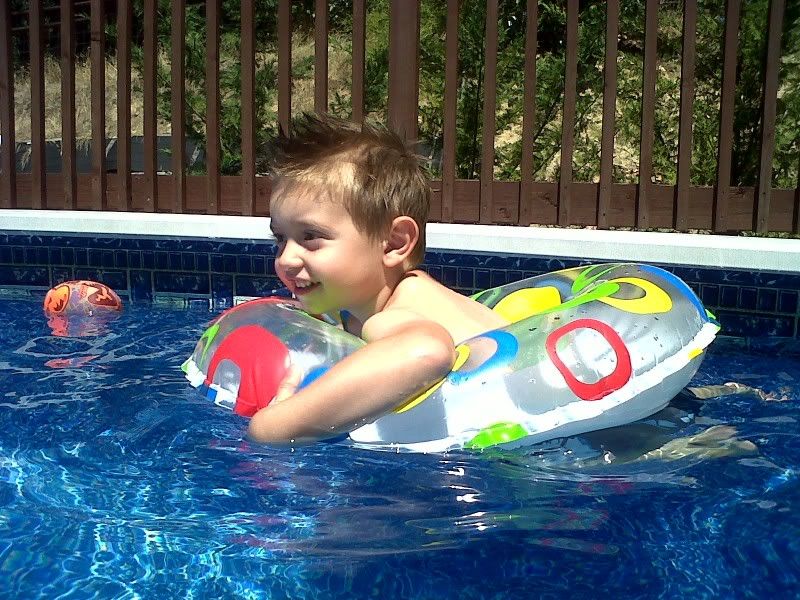 loved being in an innertube and cruising around by himself:)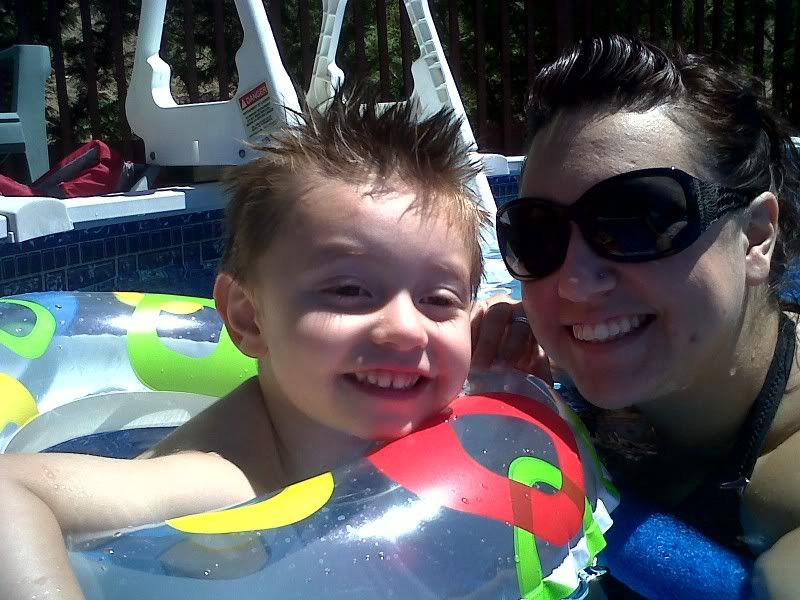 Cheesy face:)
We were in the pool for a little over an hour and my shoulders are a bit red! What the heck??! I didn't even feel warm! I'm glad I put sunblock on the babe, should have on me, I guess...