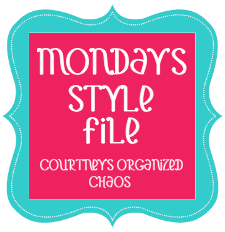 Today I'm linking up with
Courtney's Organized Chaos
with my one of my fav actress' styles!
I am loving Nina Dobrev's style! I think she is super gorgeous in that effortless way. If you watch Vampire Diaries on the CW then you know what I mean. I just outed myself for watching the Vampire Diaries. I read the books, so I had to follow up with the show... Which, btw, the books are nothing like the show.
Ok, I really just love that boy to her left in this pic:)
I realize she has no clothes showing, but still adorbs!

What celeb's style do you love!