Good God! How is it Monday already?? I did not sleep so well last night and could totally use a nap right about now!
Anywho, I mentioned Lindsay Price the other day when I found out that not only are her and Curtis Stone an item, but she is preggers with his child! Goodness, this kid is gonna be adorable!! She was a from a lil show called 90210 back in the day and was on Lipstick Jungle with Brooke Shields. They cancelled that one after one season, sad!
Linking up with Courtney over at
Courtney's Organized Chaos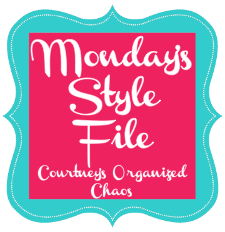 I might have gone a tad cray cray over this chick... She's just so cute, I wanna be her, check her out!