If you're a fellow blogger, you know you have that fav blog you stalk follow. I have quite a few, but there are some that make my top 10! If you haven't read any of these you should! These girls are funny, inspirational, smart and beautiful inside and out!
1.
Lindsey aka The Bargain Blonde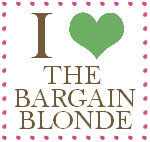 She's amazing! I love her style, sense of humor and how real she is!
2.
Erin at Living in Yellow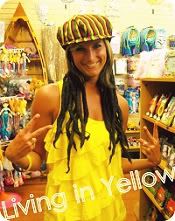 She cracks me up on a daily basis! She has no problem making fun of herself, she speaks the truth and is hilarious about it! She always has super cute clothes and I'm pretty jealous of her tan too!
3.
Ashley at Adventures of Newleyweds
This pretty girl goes on adventures daily! I wish I had the energy she has to go on these field trips every day! She always has a zillion peecatures to go along with her posts and it actually feels like I'm on these adventures too!
4.
Carissa at Carissa Explains it All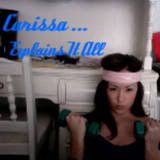 I think her pic says it all! Sense of humor, hottie with a body and a super cute accent! Im pretty sure my son is in love with her. If I play one of her blogs he instantly is zoned in on her. He calls her his pretty princess:)
5.
Raven at a momma's desires and pacifiers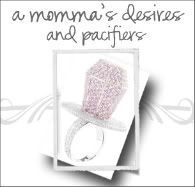 This momma I can relate too! She has two lil boys that are adorable and she is a sane SAHM! Amazing in my book! She kills snakes, not just any snakes, rattlesnakes!! Plus she's gorg!
6.
Allison at Confessions fo a 20 Something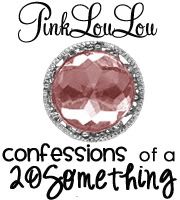 This pretty girl has got some serious style! It's like everything she touches turns beautiful!
This lovely lady is a good friend of mine:) She makes some of the cutest croched hats and headbands, as well as jewelry! I have one of her rimmed hats and love it in the winter time! It's stylish and keeps your head warm! Check her out and visit her Etsy store!
8.
Yep They're all Mine
I not only can relate to her mothering skills but laugh right along with her!
Sounds like never a dull moment in her house!:)
9.
Becky at From Mrs to Mama
This mama says it how it is! She always gets me to smile first thing in the morning! :) Her Seriously Thursday posts are awesome!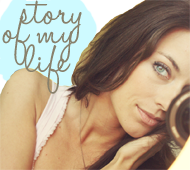 This girl takes amazing pics! I wish I had her talent! Plus she's gorg and has super cute clothes:)
That's all for now... I know I have more than 10 blogs I follow, this is just the tip of the iceberg;)