**warning**
I am in a very weird mood today... The answers to these questions may be off a lil:)
Enjoy!
Linking up with Gentri Lee today for 7 Questions:).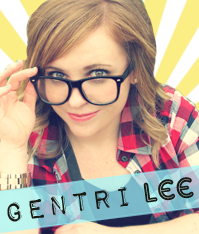 So, I had some liquid courage and thought I could take her and her guns...
Almost had her too, until she actually started trying, thanks katie!
love u!
1. You are stuck somewhere you really don't want to be, do you- walk home, call a friend, or stick it out? Umm, if I am stuck in an abandoned warehouse you can bet your sweet ass I will not be sticking it out!! Start walking, find my phone (granted I have it, if not I'm as good as dead) use my gps positioning to find out where I am and then call a friend...
2. Do you like to PLAY sports? Umm, no! I am a walking accident. Put me in something with balls flying at my face and its a disaster. More like watch sports, anything that involves men getting sweaty, swearing and the possibility of a fight is always good entertainment... what?? Nascar, the more fire the better!
3. Everyone has that one "different" song that they secretly love- what's yours? Well there are the ones you love and the ones you know all the words too... I think those are the same! Anything by Salt N' Peppa, Tupac, P. Diddy... Apparently I'm part gangsta and didn't know it... Eric Church's Springsteen is my current fav tho and Walk off the Earth's rendition of Somebody I used to know. Amazeballs!
4. What is one thing you feel you are really good at? Deflecting, blaming myself and falling... Or we could go with making people laugh and cooking:)
5. A dog is running in your direction and barking loudly- assume the position and fight back! Kidding, run in a zig zag motion, till I'm out of breath and then finish crossing the street making sure to put small children in it's way. RUN! That was a dumb question, lol!
6. Star gazing or cloud watching? Starry night sky snuggled with someone on a warm summer night:)
7. What time of the day do you feel the most productive? Depends on the day, but usually it's after 9pm. Don't ask me why, but it's def not in the morning. You couldn't motivate me to do anything in the am, unless I had a coffee IV inserted, then maybe...
Besos:*