Eff, Marry, Kill
I died when I saw this!
Who wouldn't want to play along??!
Okay, maybe a boy wouldn't...
Eff: Mr Scott Disick
I can't go into details but his mugshot resemblence does something for me, haha!
Marry: Lamar Odom
He's always so sweet to Khloe
Kill: Kris Humphries
He annoys me sooo much!
Thinks he knows it all!
Goodbye already!!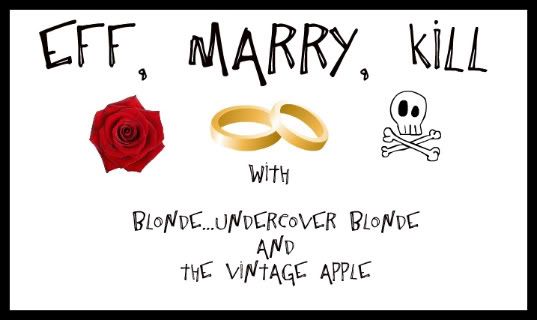 Linking up with The Vintage Apple