Our turkey day was pretty uneventful.
The yummy smells in the kitchen were amaze!
I get my love of cooking from my mama.
She loves to cook and makes amazing food!!
On the menu were brown sugar yams, mashed potatoes, green beans, cranberries marinated in Grand Marnier, stuffing and amazing turkey!! 
I never finish anything on my plate, but Thanksgiving is defintely an exception.
Stretch pants and all!
Didn't even have to unbutton the pants;)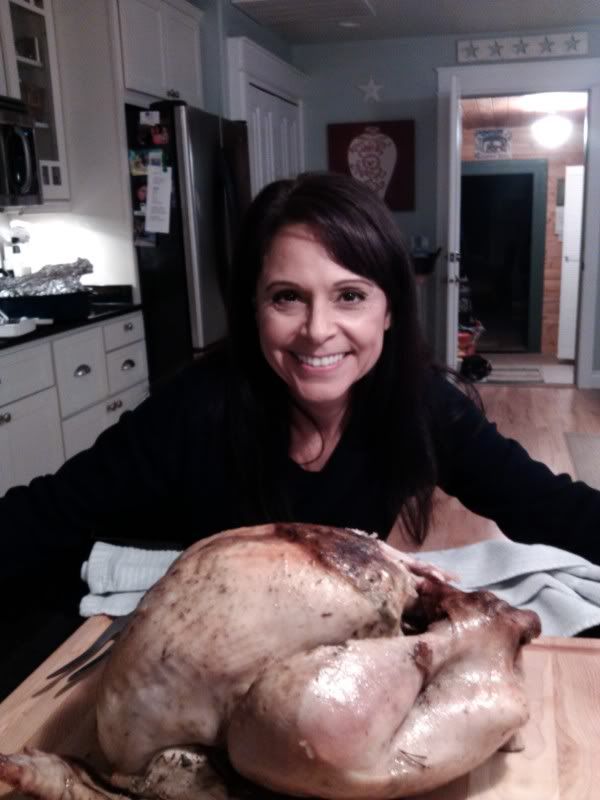 My pretty mama with her turkey:)
And, that is all of the pics from turkey day that I got.
Apparently I was too busy eating all of my food and then the food coma that commenced afterwards!
But then came Black Friday!
I've done the whole get up super early wait in line and elbow people out of the way for a few measly deals.
I wasn't in the mood for that.
Then, my friend
and I decided to hit up Fred Meyer and get some socks.
Sounds exciting right??
Well, its the only time of year I buy socks.
Their socks are 50% off!
Everyone in the family gets socks for Christmas!
We met bright and early, 7am, and were ready for the crowds!
There were two rounds of shopping. One at 7am and one at 10am.
The 7am one was cake. The older women came out at 10am and they were vicious!
They refused to move, and would park their carts right in the middle of the aisle.
Lesson learned that day. The younger ones are nicer than the old ones!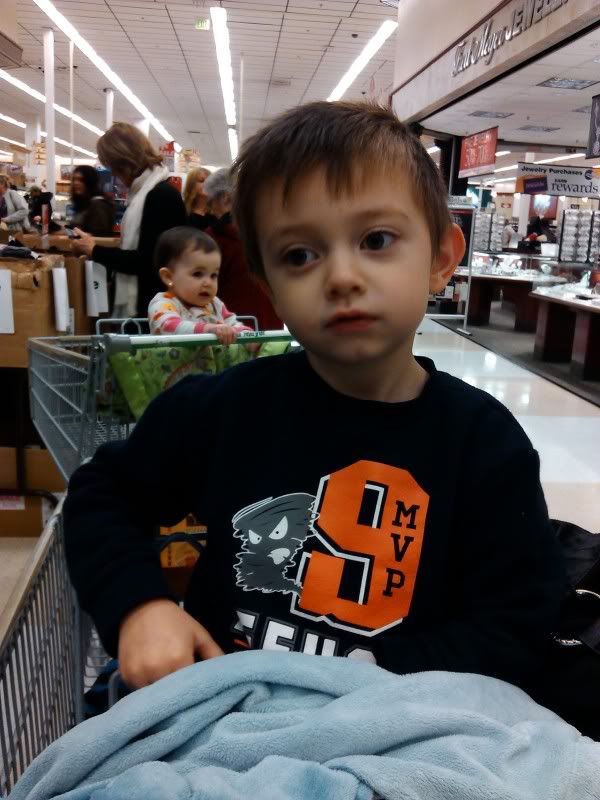 He's super jazzed to be up at 7am shopping with me for socks...
Socks, upon socks, upon socks!!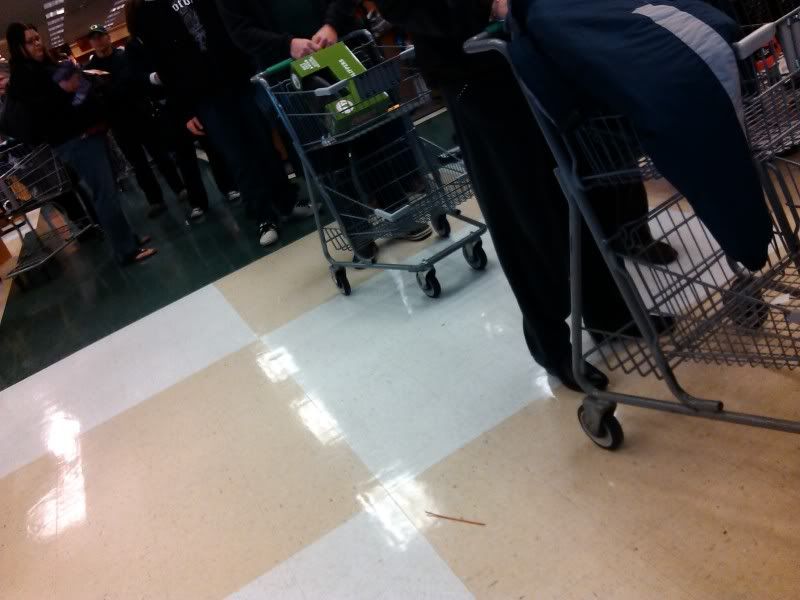 time to wait...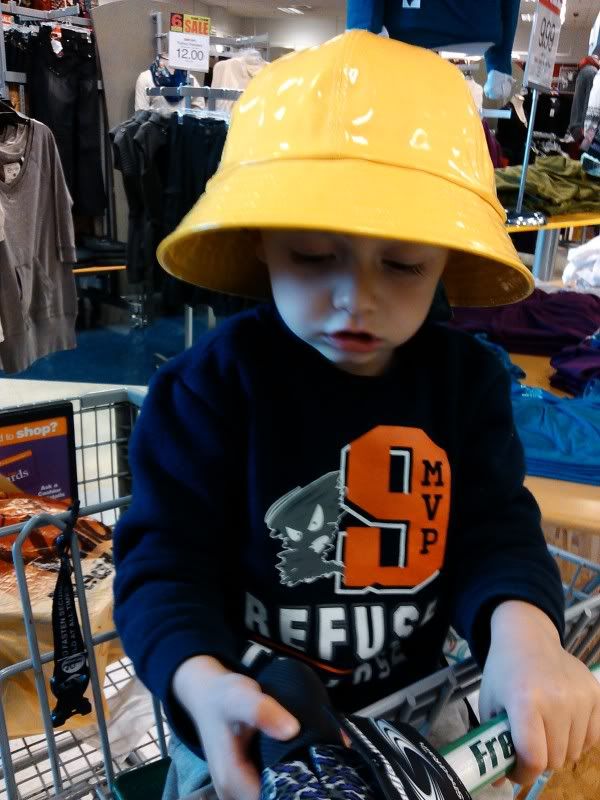 We found ways to be entertained :)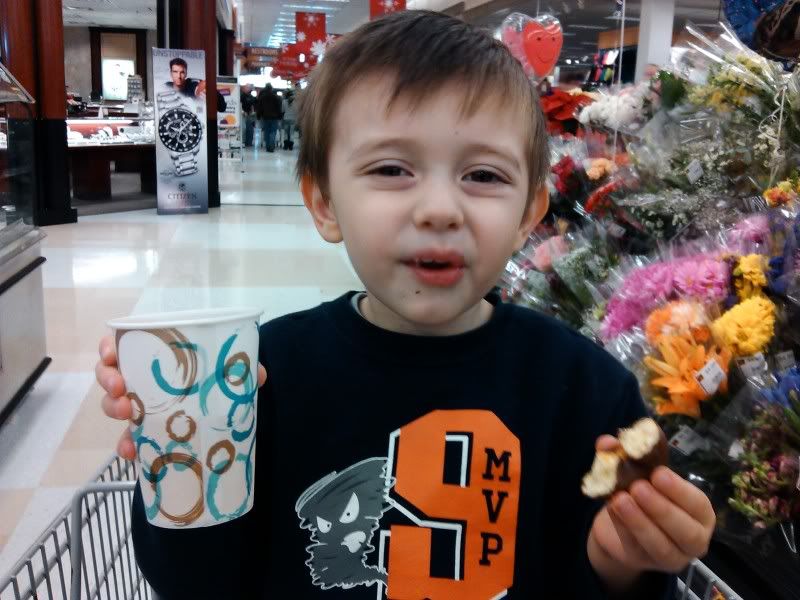 Free doughnuts and apple juice!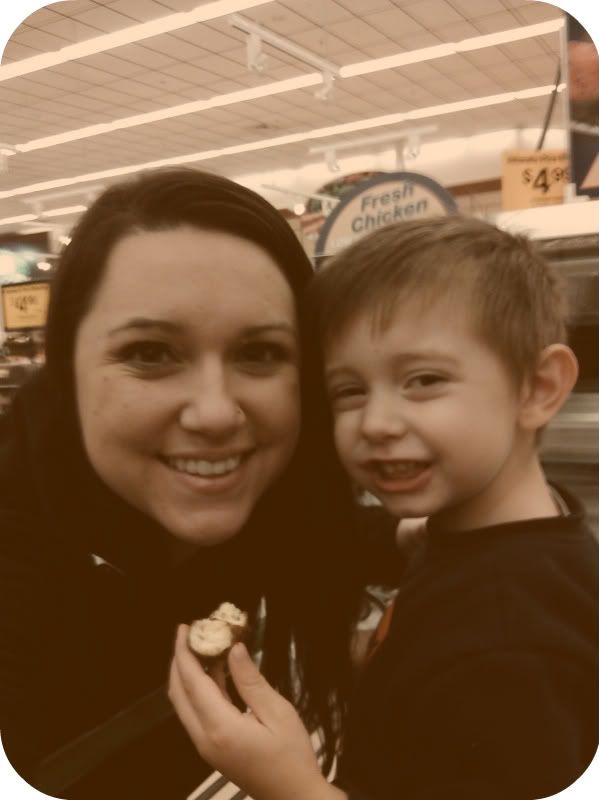 = happy boy, mama looks ti-red!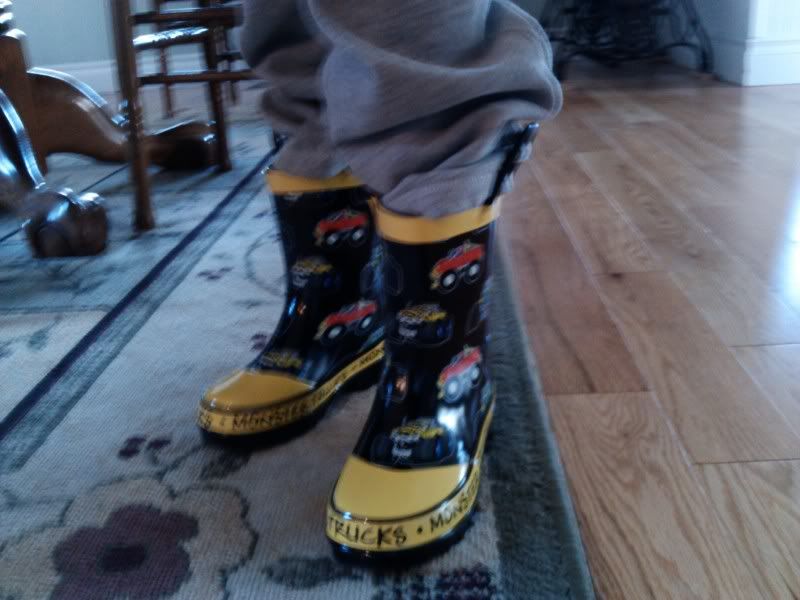 and someone got some new rain boots!!