When we were little, my mom would schlep my sister and I around town. To fabric stores, craft stores, flea markets, antiquing. You name it we went in there! We would beg & plead not to go in there. Why do we have to go its. so. boring. Haha, cut to a quite a few years later and much wiser! It is so much fun to see old stuff and reinventing it to "new" stuff!! My friend, Brittney texted me the yesterday and asked what I was doing. I said lets meet downtown with the kids and stroller, have lunch and shop in the little stores!! Literally, I added exclamation points! I was that excited:)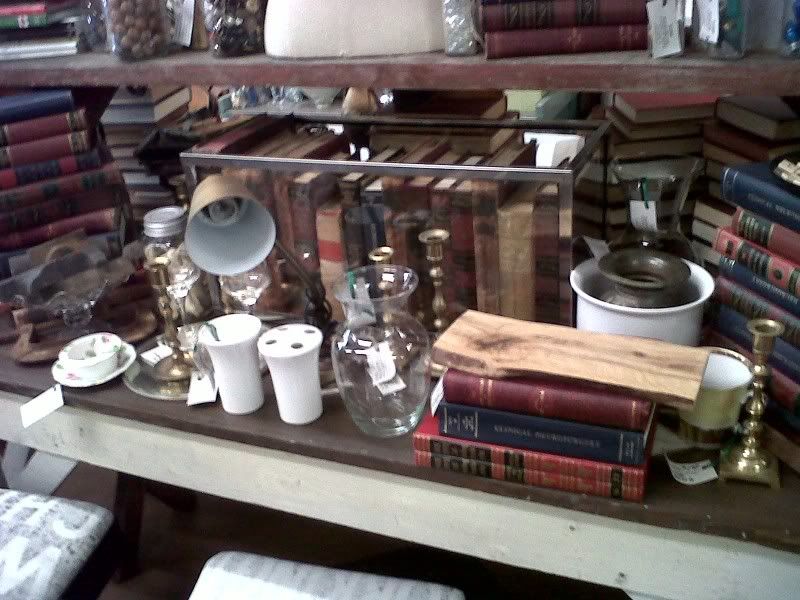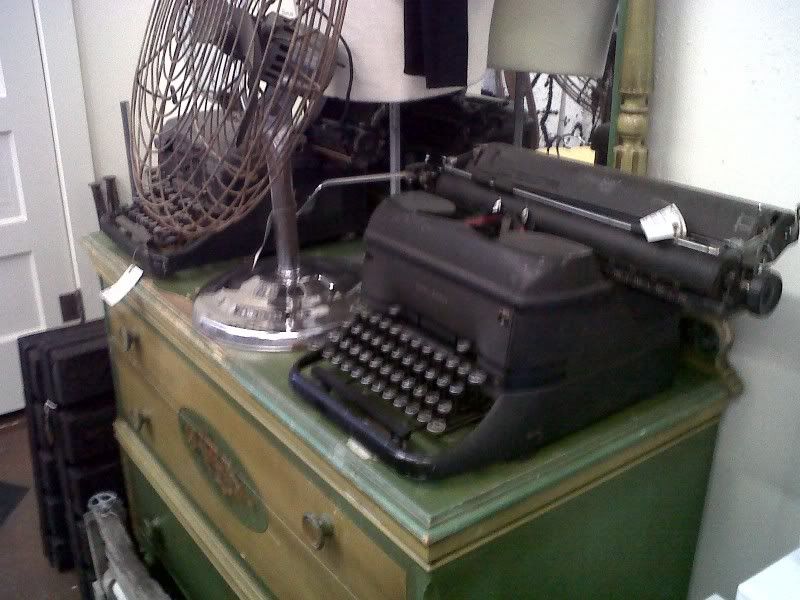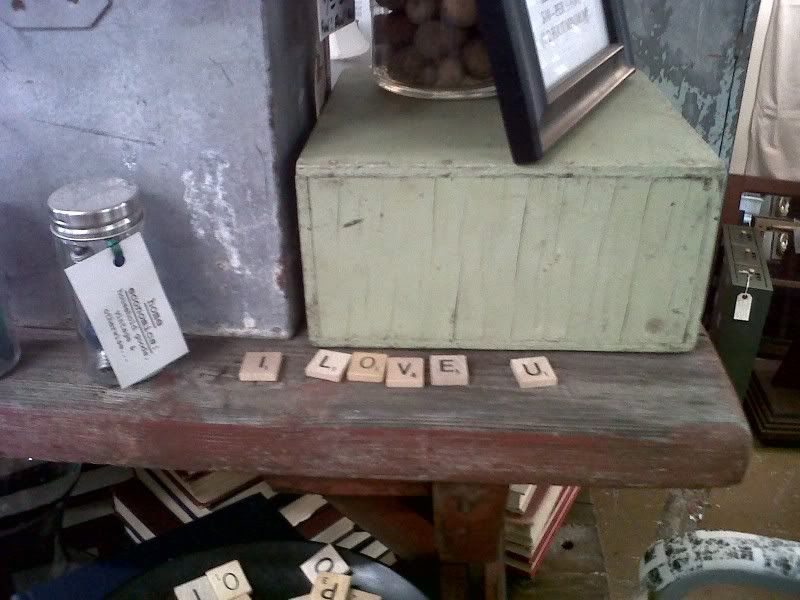 We met at her father in laws antique store and perused there first.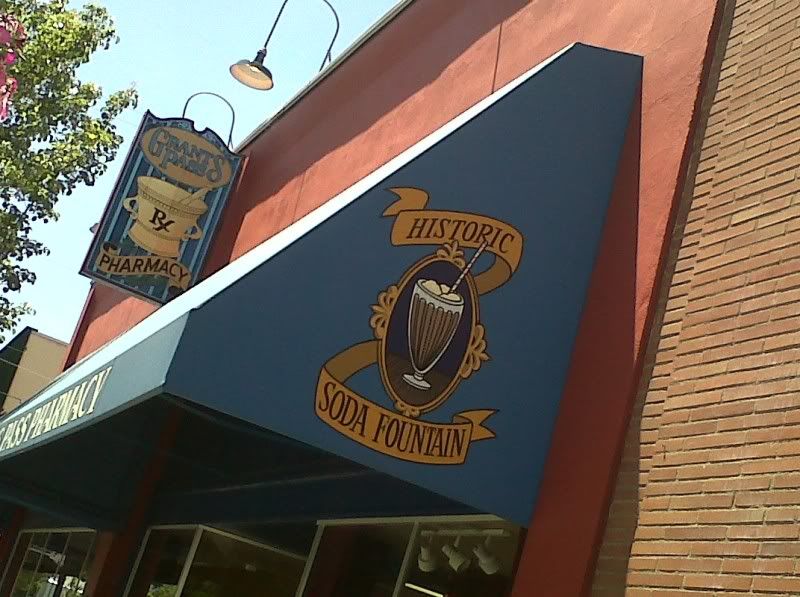 Then we walked down to the Soda Fountain. You can get phosphates for $.25 no joke!! We ate lunch and had some super, yummy & delicious phosphates.
monkey was a little shy at first. What movie is it where the kid where's sunglasses when uncomfortable?? That's my son!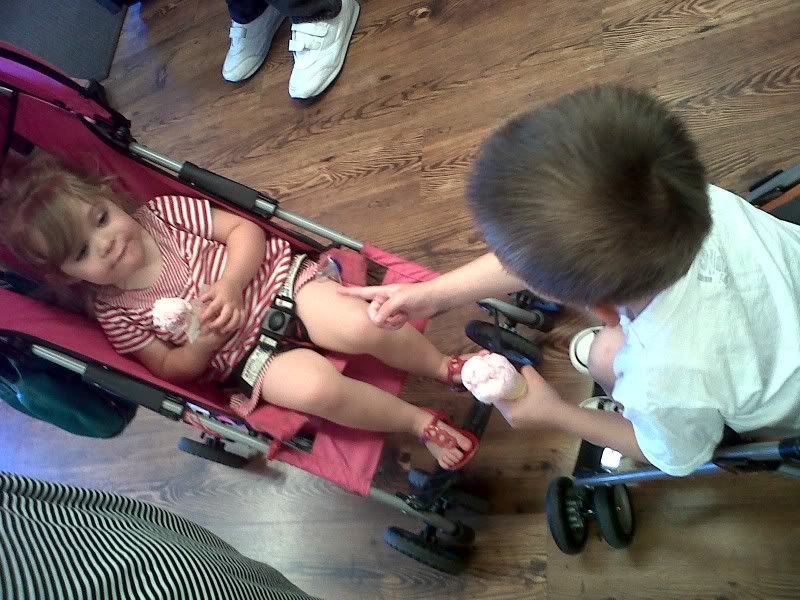 Next on our adventures was Blind Georges. They have the best popcorn & ice cream!!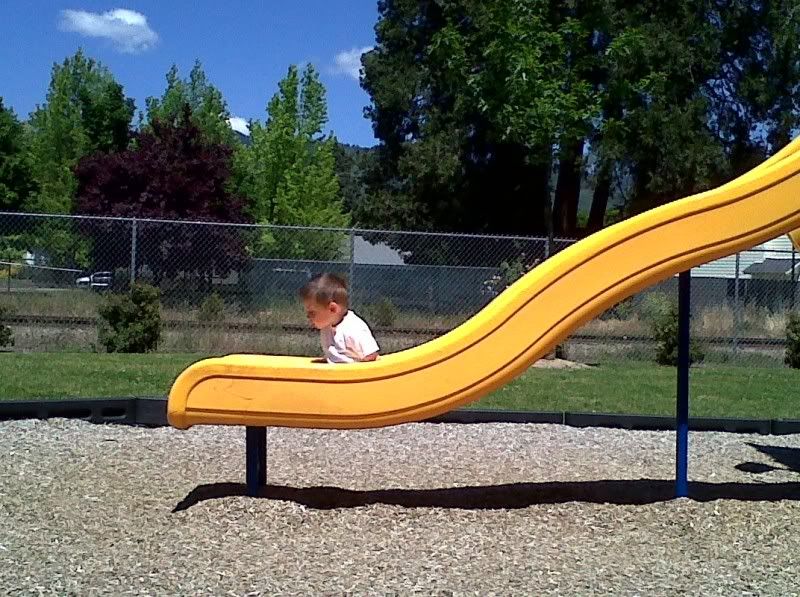 Lastly, we hit up this park that's in a very weird location. Very busy street and railroad tracks... okayyyy...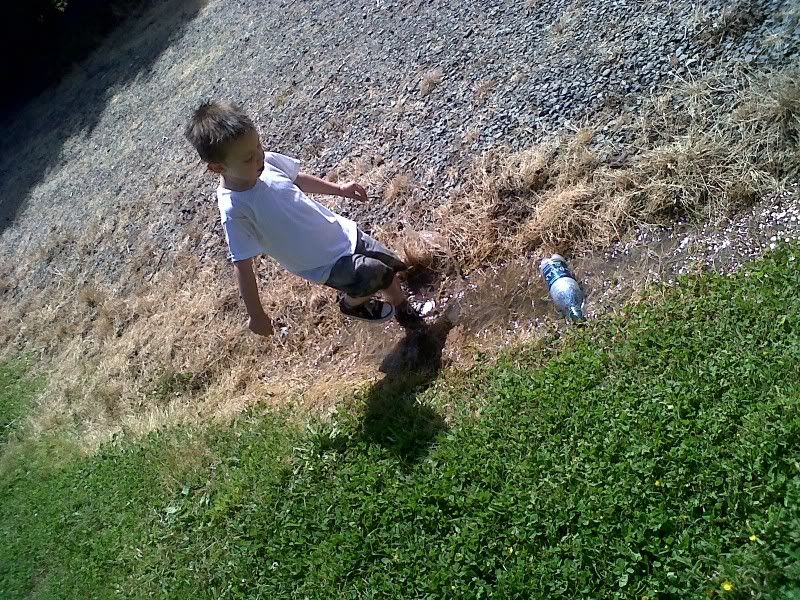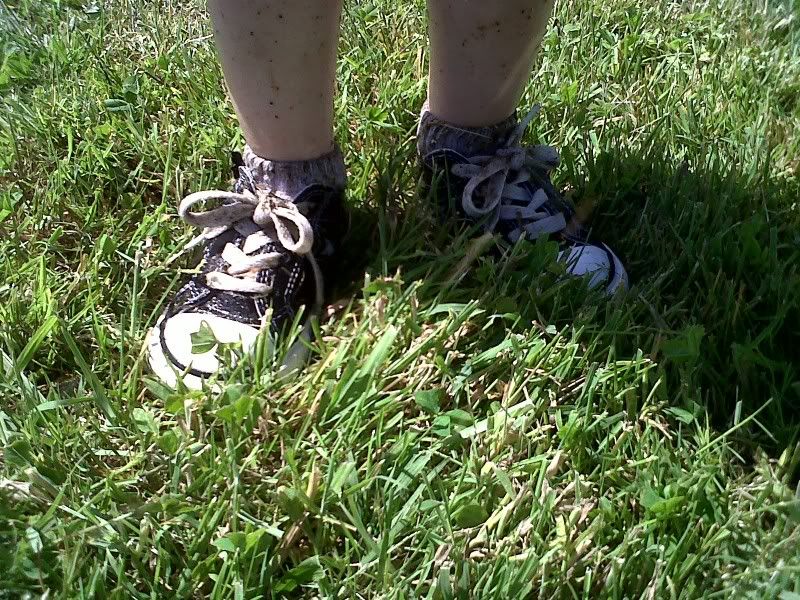 As if that wasn't enough fun, we came home and we jumped in the mud puddles and got filthy!! By we, I mean monkey boy:)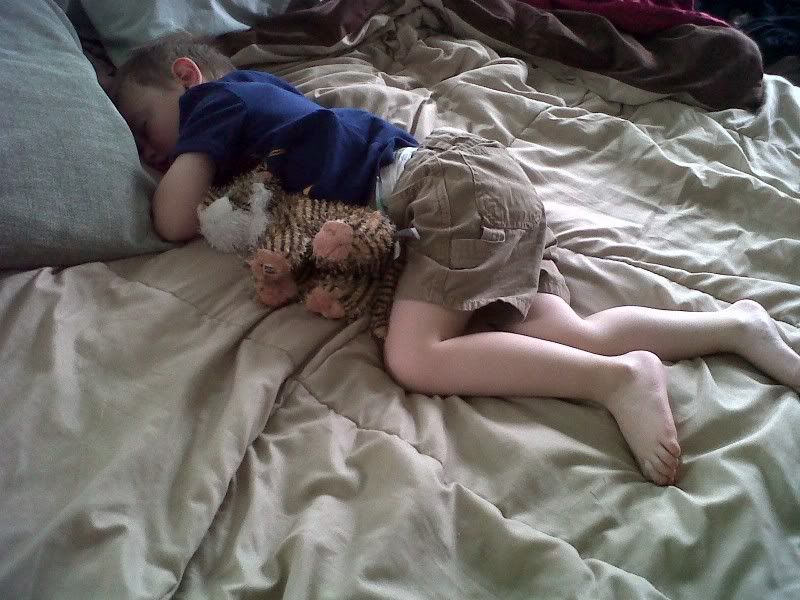 whew, and then there was a nice long overdue nap:)
besos friends!